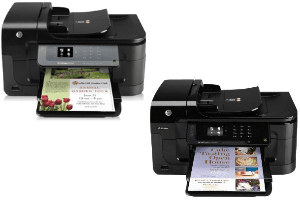 HP Officejet 6500A driver. Printer and scanner software download. Operating systems: Windows 11, 10, 8.1, 8, 7, Vista, XP & Apple macOS 10.12 / Mac OS X 10.11, 10.10, 10.9, 10.8.
Category: All in one printer (Multifunction)
Hardware: HP Officejet 6500A.
Software: Scanner and printer drivers.
Language: Multi-language.
HP Officejet 6500A E710s Windows 11, 10, 8.1, 8, 7, Vista, XP

HP Officejet 6500A E710a/710e Windows 11, 10, 8.1, 8, 7, Vista, XP

macOS / Mac OS X
Fil details – Windows
Description: The complete solution software package provides all the necessary components to install and utilize your HP printer. This comprehensive software collection encompasses the full range of drivers, installer, and optional software.
Release notes v28.1.1333_1 / v28.1.1325_1: Repackaged without Optical Character Recognition (OCR) Functionality.
File details – Mac
Description: HP ePrint Software makes it easy to print from a desktop or laptop PC to any HP ePrinter. You can easily print your digital content wirelessly to supported HP printers on a local wireless network (Wi-Fi), HP printer enabled Wireless or WiFi Direct, or over the wired LAN. Additionally, you can print to your HP ePrint-enabled printer via the cloud at home, the office, or on-the-go, whenever the printer is connected to the Internet. You can even print to thousands of HP ePrint Public Print Locations worldwide.
New features 2.5.0: Printers from Services remains in Favorites tab after removing account
Paper size/paper type displayed incorrect
Print strings in user interface – font color difficult to read
Installation instructions – Mac
To download the file to your computer, please follow these steps:
Click on the "Download" button.
In the HP ePrint Mobile window, double-click on the installer icon.
Select "Continue" to proceed.
Follow the instructions provided by the installation wizard.
For detailed installation or upgrade instructions, refer to the HP ePrint Software User Guide.
Please note the following:
Prior to discovering wireless direct printers, ensure that your HP product is set up and enabled for wireless direct network connectivity. Please note that not all HP wireless-capable products support Wireless Direct.